Award Season "And The Nominees Are…"
It is an incredibly exciting time of year for the film industry. It's award show season, and industry professionals have a chance to be recognized for their cinematic achievements. We've had some big wins across the board this year at the BAFTAs, Guild Awards, and Oscars, and many deserving nominations as well. Now that the season is coming to a close, let's recap on this award show season and what is has meant for the hair and makeup industry.
BAFTAS
We kicked things off on February 8th with the 68th British Academy Film Award Ceremony, or the BAFTAS, which took place at the Royal Opera House. This year in "Hair & Makeup", Frances Hannon and Mark Coulier took home the award for The Grand Budapest Hotel. The film features a stunning old age makeup on Tilda Swinton using multiple prosthetic pieces. Frances Hannon, who designed the hair and prosthetics for the look, had previously won two BAFTAs for "Best Makeup & Hair" for The King's Speech and "Best Makeup" in The Singing Detective. Nominees for "Best Hair and Makeup" this year included Elizabeth Yianni-Georgiou and David White for Guardians of the Galaxy,  Peter Swords King and J. Roy Helland for Into the Woods, Christine Blundell and Lesa Warrener for Mr. Turner, and Jan Sewell for The Theory of Everything.
THE IATSE GUILD AWARDS
Next up this month was The IATSE Local 706 Makeup and Hair Awards on February 14th at the Paramount Studios Theatre. These awards were created to give recognition to those in the Hair and Makeup Artist Union for significant achievement. This year, "The Guild Awards" granted Guillermo Del Toro the "Distinguished Artisan Award". Guillermo studied under the legendary Dick Smith, and is most recognized for his work in Pan's Labyrinth. "Lifetime Achievement Awards" were given to industry legend Rick Baker, and first female governor of Make-up and Hair Stylists branch of the Academy, Kathryn Blondell. The Grand Budapest Hotel makeup and hair team Frances Hannon and Julie Dartnell won for "Best Period Makeup and Hairstyling", while Guardians of the Galaxy artist Elizabeth Yianni-Georgiou won for "Best Contemporary Makeup".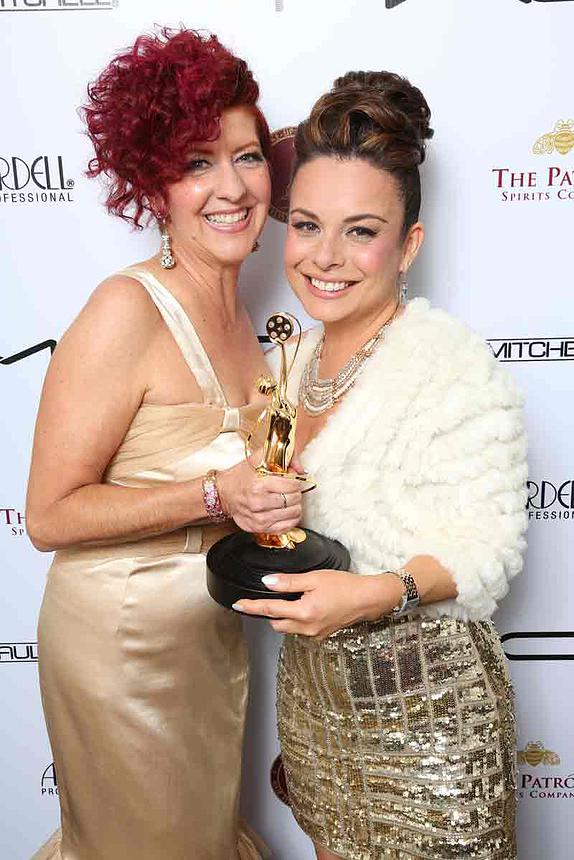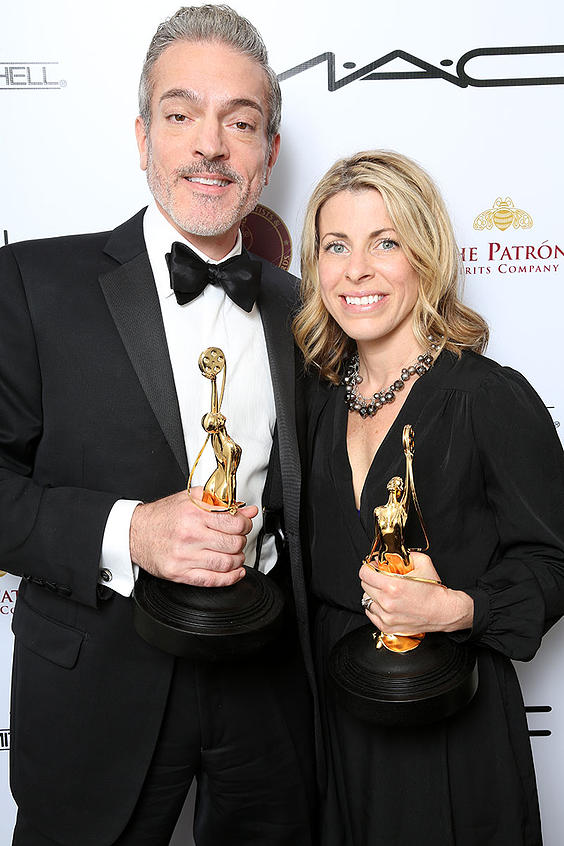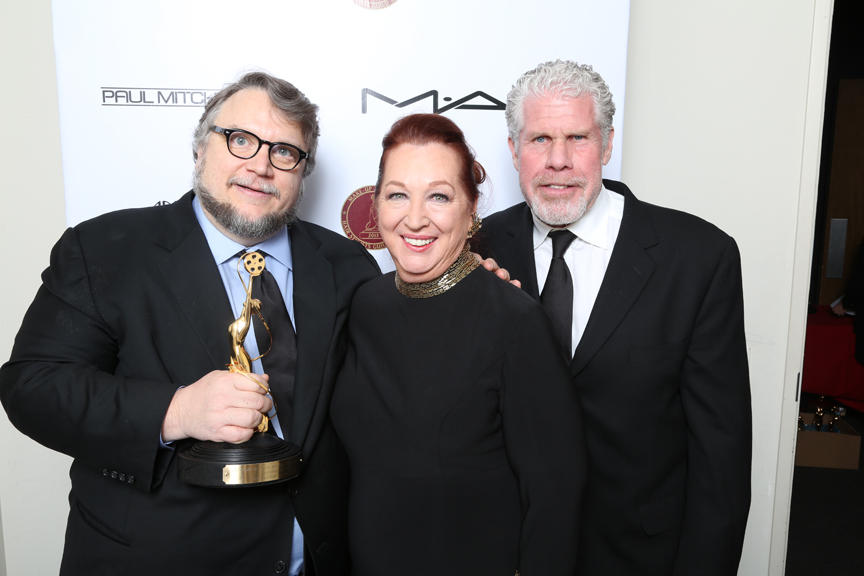 THE OSCARS
Preceding arguably the most highly anticipated event of award show season was the Oscars Symposium, hosted by Makeup Artist and Hairstylists Branch Governor of the Academy, Leonard Englelman. During the symposium, the three nominees for "Best Makeup and Hairstyling" discussed and explained their work for a large group of industry professionals. The Academy Awards broadcasted live the next day on February 22nd at the Dolby Theatre in Hollywood.  While each nominated film (Foxcatcher, The Grand Budapest Hotel, Guardians of the Galaxy) showed great technical makeup skill, Frances Hannon and Mark Coulier ended up taking home the Oscar for The Grand Budapest Hotel.